Milham Park Golf Course is a challenging 18-hole, par 72 layout located on 130 acres adjacent to beautiful Milham Park on the southern edge of Kalamazoo. Facilities include a large award-winning pro shop, snack bar, full liquor bar, power golf cars, and practice facilities.
The course is considered to be one of the best-conditioned municipal courses anywhere, and regularly hosts city and county tournaments.  The first nine holes at were completed in 1931 and turned over to the KMGA for operation and maintenance. Robert Millar was the first golf professional at Milham Park.  The second nine holes were built as a WPA-assisted project and put into play in June, 1936.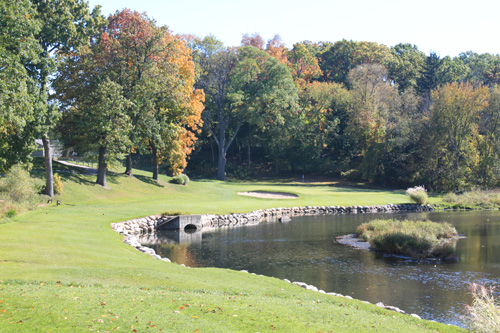 Milham Park Golf Club
4200 Lovers Lane, Kalamazoo, MI 49001
Phone: (269) 344-7639
Fax: (269) 344-3833

Awards: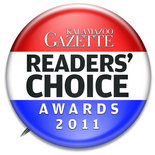 2011 Best Golf Course (Winner)
2010 Best Golf Course (1st Runner-Up)
2009 Best Golf Course (1st Runner-Up)
2008 Best Golf Course (Winner)
Rates & Tee Times
Tee times may be made 7 days in advance.
2023 KMGA Regular Daily Rates
| 9 Holes | Milham Park | Eastern Hills | Red Arrow |
| --- | --- | --- | --- |
| Adult (Weekends/Holidays) | $18.00 | $16.00 | $5.00 |
| Adult (Weekdays) | $17.00 | $15.00 | $5.00 |
| Senior (60+) | $13.00* | $12.00* | $4.50 |
| Student / Military (w/ID) | $13.00* | $12.00* | $4.50 |
| Junior (17-) | $10.00 | $10.00 | $4.00 |
| 1/2 Golf Car | $10.00 | $10.00 | NA |
| 1/2 Golf Car (member) | $8.00 | $8.00 | NA |
| Full Golf Car** | $20.00 | $20.00 | NA |
| 18 Holes | Milham Park | Eastern Hills | Red Arrow |
| --- | --- | --- | --- |
| Adult (Weekends/Holidays) | $29.00 | $27.00 | $9.00 |
| Adult (Weekdays) | $27.00 | $24.00 | $9.00 |
| Senior (60+) | $22.00* | $20.00* | $8.00 |
| Student / Military (w/ID) | $22.00* | $20.00* | $8.00 |
| Junior (17-) | $15.00 | $15.00 | $7.00 |
| 1/2 Golf Car | $20.00 | $20.00 | NA |
| 1/2 Golf Car (member) | $16.00 | $16.00 | NA |
| Full Golf Car** | $40.00 | $40.00 | NA |

* Senior, Student, Military rates valid Mon-Fri before 3:00, weekends/holidays after 1:00
** Full golf car pricing applies to any group with more than 1 empty seat

| Other | Milham Park | Eastern Hills | Red Arrow |
| --- | --- | --- | --- |
| Range Token (~30 balls) | $6.00 | $6.00 | NA |
| Range Token (member) | $5.00 | $5.00 | NA |
| Short Game Practice Area Daily | $5.00 | $5.00 | NA |
| Push Cart 9/18 | $3.00/$5.00 | $3.00/$5.00 | $1.00/$1.50 |
| Club Rental 9/18 | $10.00/$15.00 | $10.00/$15.00 | $3.00/$4.00 |
Scorecard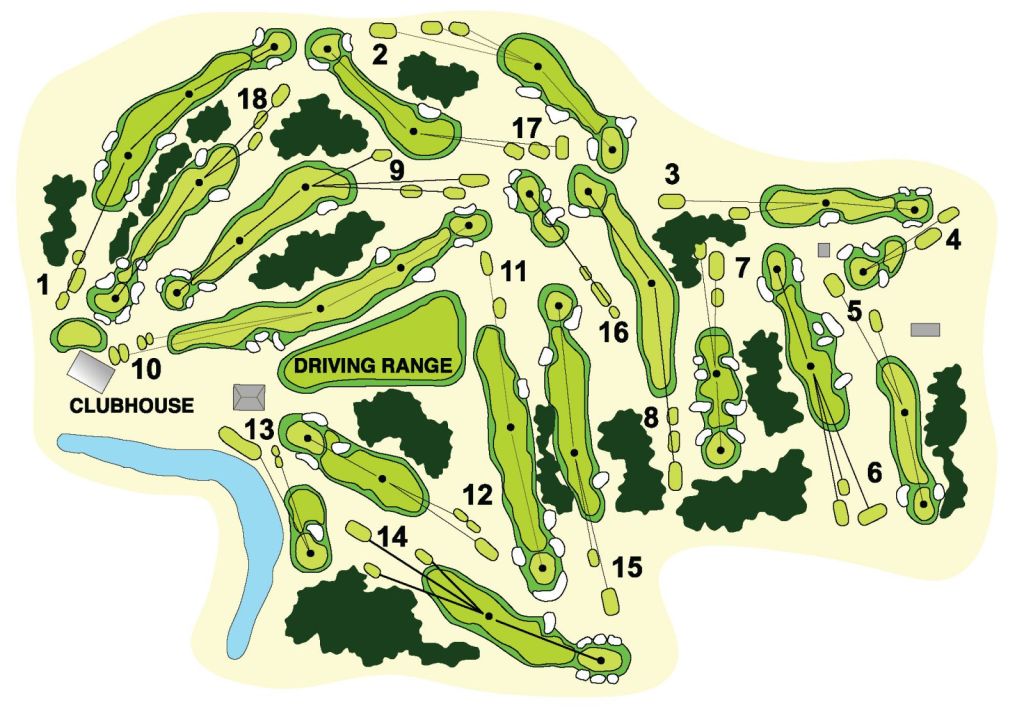 Our Staff
Dean Marks, PGA
Director Of Golf
Joe Prior, PGA
Golf Professional
Ron Williams/Rick Laux
Superintendant